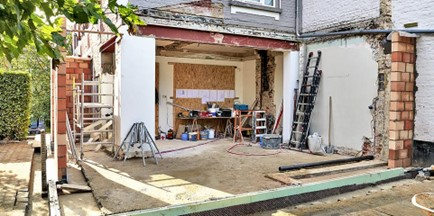 How to avoid being underinsured
For many people, their home is their greatest asset, so it is crucial to avoid being underinsured. To properly insure your home, it is important to ask your insurance professional four key questions.
1. Do I have enough insurance to rebuild my home?
Your policy needs to cover the cost of rebuilding your home at current construction costs. Unfortunately, some homeowners simply purchase enough insurance protection to satisfy their mortgage lender. Others confuse the real estate value of their home with what it would cost to rebuild it.
2. Do I have enough insurance to replace all of my possessions?
Most homeowners insurance policies provide coverage for your personal possessions for approximately 50 percent to 70 percent of the amount of insurance you have on the structure of your home. If you have $100,000 worth of coverage on the structure of your home, you would be covered for $50,000 to $70,000 worth of the contents of your home, depending on the policy.
The best way to determine if this is enough coverage is to conduct a home inventory, which details everything you own and the estimated cost to replace these items if they are stolen or destroyed by a disaster.
3. Do I have enough coverage for additional living expenses?
Coverage for additional living expenses pays the extra costs of temporarily living away from your home if you can't live in it due to an insured disaster such as a hurricane. It covers hotel bills, restaurant meals, transportation and other living expenses incurred while your home is inaccessible or being rebuilt.
4. Do I have enough insurance to protect my assets?
Although not a key element in disaster planning, it is also important to have adequate liability protection. This covers you against lawsuits for bodily injury or property damage that you or your family members may cause to other people. It also pays for damage caused by pets.
Your answers to these 4 questions will give you a good idea if your home is properly covered. Don't wait until it's too late to know if your home insurance policy will cover your home and its possessions.
Source: https://www.iii.org/article/making-sure-your-home-properly-covered-disaster